Dubai is one of the glitziest & most popular holiday destinations in the world. Period. It's known for its swanky shopping malls, palatial hotels and gourmet dining haunts.
Needless to say, its one of the most notoriously expensive and least backpacking-friendly country on the planet. But this shouldn't stop you from traveling to Dubai!
Accommodation, food, alcohol and any sort of activity always turn out to be way more expensive than other parts of the world. To top it up, public transportation is limited, i.e. you're forced to take a taxi.
We have curated some of the best ways to save your money in Dubai and have all the fun:
Tip #1: Score A Cheap Flight Ticket ✈️
To get the best cost friendly air ticket, you must book your flight ticket to Dubai way in advance - when special sales are live on any airline website. As Dubai is such a really popular tourist destination, many airlines fly there.
Try budget airlines like FlyDubai, Indigo, Spicejet that fly from the major metro cities to Dubai. Set a fair alert on Google Flights, SkyScanner or Momondo the day you decide to travel.
Here's a full list of Deal Dada recommended websites for booking international air travel:
+ Kayak: http://bit.ly/1QhCMfv
+ SkyScanner: http://bit.ly/SkyScannerFlights
+ Google Flights: http://bit.ly/1TlFrLF
+ Momondo: http://bit.ly/1PX8QcB
+ HipMunk: http://bit.ly/1XtkLR3
+ Sleeping In Airports: http://www.sleepinginairports.net/
+ Hopper: https://www.hopper.com/
+ Airfare Watchdog: http://bit.ly/AirFareWatchDog
+ Flight Deal: https://twitter.com/TheFlightDeal
+ SecretFlying: http://www.secretflying.com/
+ Air Help: https://www.airhelp.com/en/
+ Wego: https://www.wego.com
Even the time of your travel plays a crucial part when you are on a budget. You should must avoid the time when Dubai experiences the maximum tourist traffic because during this time, companies raise their prices. The most budget-friendly time to travel to Dubai on a budget is February, March-May and the Holy month of Ramadan. This time has less tourists, and hotels, airline companies, dining places offer special discounts to visitors.
Tip #2: Book Your Hotel Wisely 🏠
Dubai is known for its luxurious 5-star hotels and resorts. After all, its also home to the Burj Al Arab, the world's only and only 7-star hotel! However, you can find much cheaper hotels if you are on a budget.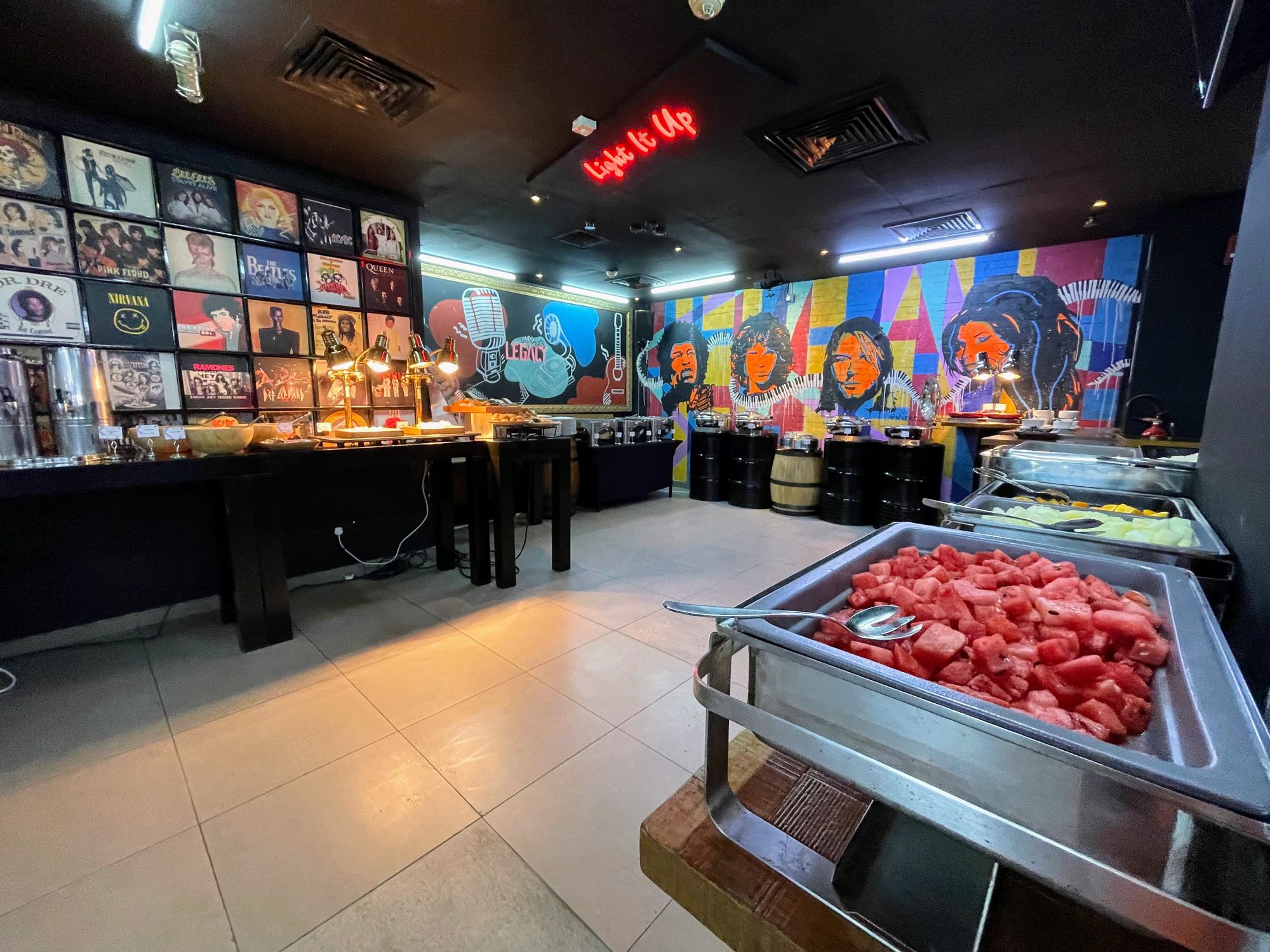 If you want to stay in the downtown area, hotels are expensive. Opt for locations such as Burj Dubai, Deira or Al Barsha. Definitely not as close to city centre as Jumeirah, but you can score a deal here!
Tip #3: Use the Dubai Metro While You Can 🚊
If you intend to travel around Dubai with public transport, you must get an RTA NOL card. The best two options for tourists are to get a red card or a silver card.The red card will cost you 6 AED and the Silver card will be 25 AED.Amongst the two silver card is a better option for long run as one can use it on any public transportation service running within Dubai, from RTA buses to metros, trams and even water taxis.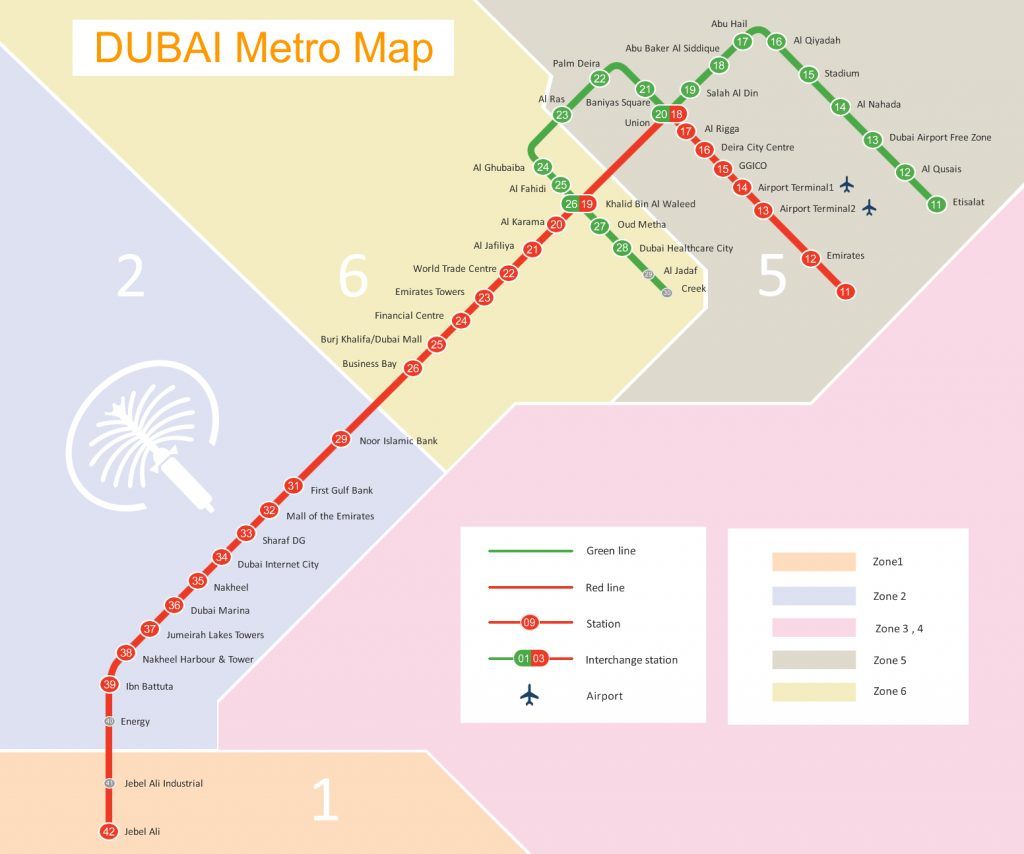 While the metro only really cuts through the middle of the city, it does go to the marina, airport, and Old Dubai. At 8 AED ($2 USD), it's cheaper than any taxi. If you do need to take a taxi, prices start at 12 AED ($3.25 USD) and go up 2 AED $(0.50) per kilometer.
Tip #4: Use Klook to Book Discounted Sightseeings 🎡
Once you've booked your flights and accommodation, it's time to look into what Dubai can offer! As you would expect, most activities have quite the price tag, but thanks to Klook, you can score the best deals for Dubai's must-try activities!
Tip #5: Skip The Booze 🍺
Dubai has strict alcohol laws. You can only buy alcohol at licensed clubs and bars inside hotels, and legally drink at as a tourist. But drinking is prohibited for the majority of the residents, and comes with a hefty price.
Outside the happy hours and all-you-can-eat brunches, drinking is expensive ($12 USD beers, $15-20 USD glasses of wine), so I would go easy on the drinking during your visit.
So try and avoid the booze here.
Tip #6: Buy Perfumes, Electronics & Dry Fruits ⌚️ 📱  💻
Apparel and other things are relatively more expensive in Dubai. But owing to its status as an export hub, you can get perfumes, electronics & dry fruits at dirt cheap prices!
For those who love to bargain and shop, the Souqs – ranging from Gold Souq, Spice Souq, Perfume Souq to Meena Bazaar are a must visit. While bargaining make sure to quote for around half the price that the shop keepers are asking and start negotiations from there to get cheapest rates.
The gold, spice and perfume souqs are on the Deira side, which you can access via a fun abra ride across the Dubai Creek for only AED 1. Not only is it convenient, it's a great way to explore the area.
Tip #7: Get The Entertainer & Groupon 💸
The Entertainer is an endless series of discounts for hundreds of restaurants, bars and all sorts of activities, which all expats have. Most of the discounts are 2 for 1 and it is valid for 1 year, from January to December. If you bought it in June, it will be only valid for six months. It's available in book format and for mobile as well.
Groupon is also huge in Dubai and you can find tons of discounts, 2-for-1 specials, and deals on the website. If there is something you want to do, check there first as there is a high chance you'll find a discount (including eating out as there are a lot of restaurant deals here).
Tip #8: Eat The Local Food 🍲
As Dubai is one of the most popular cities in the world, you could technically find any kind of food in this city from European, American to Japanese cuisine, everything is available. But these prices tend to be on the higher side.
For food, keep an eye on two things – what are you eating, and where are you eating it. Different parts of the city have different price ranges. For low cost food items, you must go to Bur Dubai and Deira and try Arabic, Lebanese, Indian and Pakistani cuisine at very low prices!
Here are some of our favorite cheap restaurants in Dubai:
Al-Ustad Special Kebab: This is a very old restaurant, located in Dubai's historical distric. They serve amazing Iranian food and some of the best kebabs in Dubai.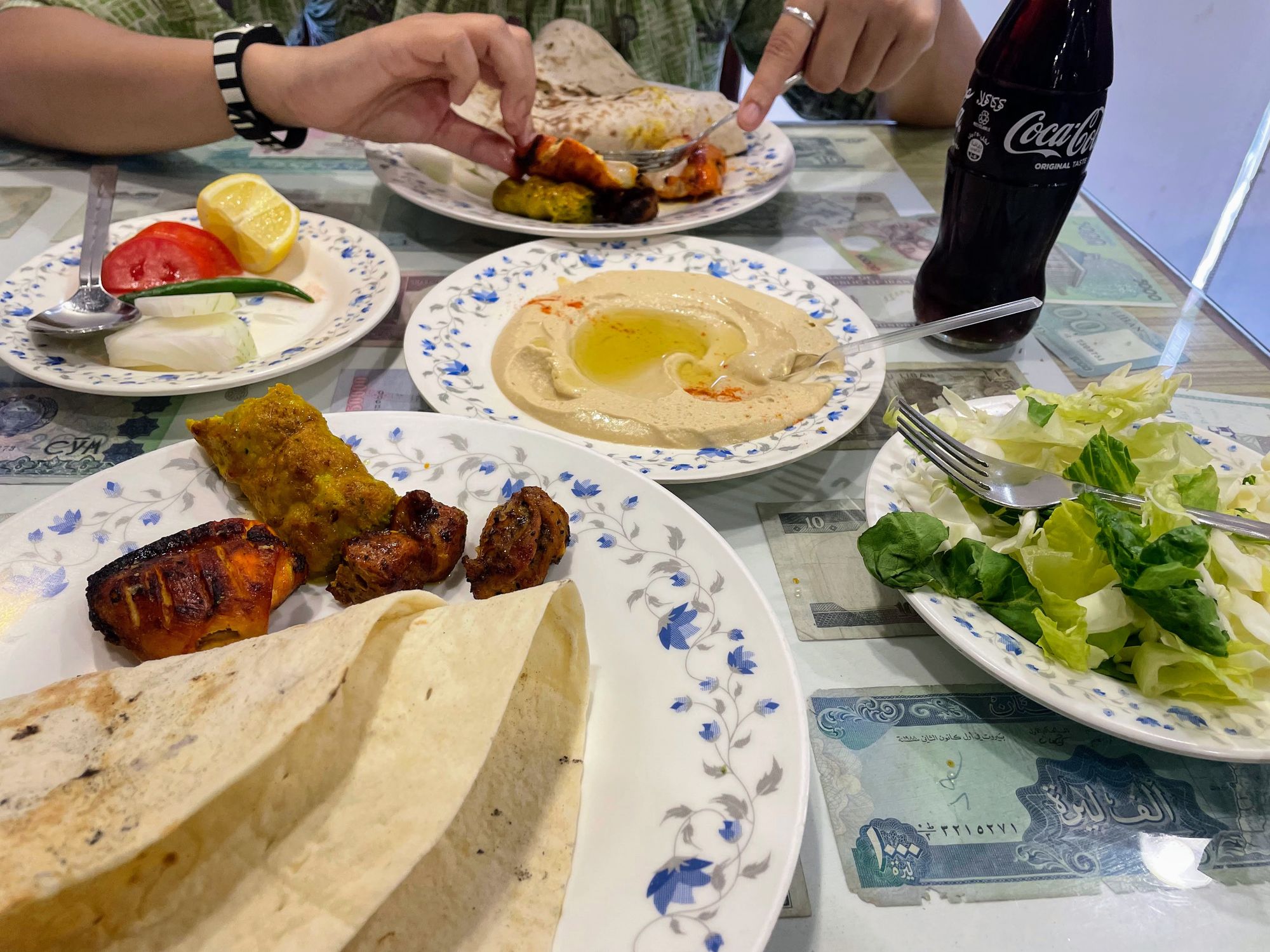 Delhi Darbar: This restaurant serves Mughlai cuisine – food that was developed in Medieval India at the center of the Mughal Empire.  There are several branches around Dubai (and worldwide).
Arz Lebanon: As you can tell from the name, this restaurant serves Lebanese food. The falafel here is phenomenal!
Tip #9: Skip Booking Tour Packages 💢
Packaged tours are rather convenient because you don't have to plan anything. All you need is to show up and the tour guide will bring you to interesting sites. But the reality is, tours can cost way more than just getting to your desired Dubai attractions using public transport.
With the help of the Dubai Metro, you can get to amazing Dubai attractions like the Burj Khalifa, Dubai Marina, the Gold Souq and the Al Fahidi Historic District by just taking the train and walking. If you visit at the right time of the year (November to February), Dubai is a great walking city with wide sidewalks, amazing cityscapes as well as beautiful seaside vistas and gardens.
So save your money!
Tip #10: Get Health Insurance ⚠️
Health care in Dubai is private, so you must buy travel insurance before departing, especially in today's post pandemic world. If you don't and you have any accidents or emergencies, you are likely to get a huge bill as health care is extremely expensive. We recommend purchasing insurance with World Nomads who offer some of the best travel insurance policies.