Durga Pujo is one of the largest festivals for Bengalis around the world. You may be a Hindu, Muslim, Sikh or even an Agnostic or Atheist. But if you've ever been in Kolkata during Durga Pujo, you'll know it when I say its nothing like ANYTHING you've ever seen before.
Ref: Bengalis are the third-largest ethnic group in the world after the Han Chinese and Arabs. You can know more about them from this YT video, or this book.
During the 5 days of Durga Pujo from Shoshti to Dashami, you'll see millions of earthlings thronging the streets of Kolkata and its suburbs, often braving the rains to walk through puja pandals through the night. These pandals - with budgets ranging from Rs.10L ($12.5K) to Rs. 14,000Cr+ ($1.7B) take creativity beyond the puja, and beyond the myth.
The scale of it is unimaginable - until you see it yourself. Kids, elderly, even infants, sweating profusely for a glimpse of the goddess.
Here are 10 Deal Dada approved travel hacks if you want to enjoy Durga Pujo in Kolkata as a noob to the city:
Tip #1: Pre-book 'Pujo Parikrama' Guided Tours on BookMyShow.com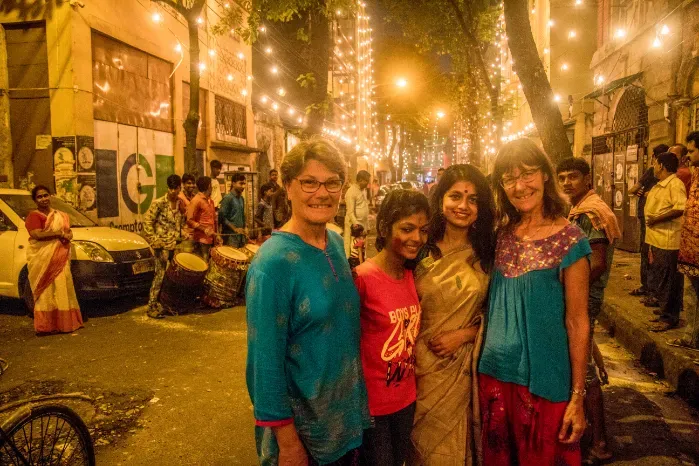 Kolkata is bustling with hundreds of iconic pandals, not to mention the hundreds of thousands of pujos organised by eclectic institutions, housing societies and local clubs. So you can't do a Pokemon Go and 'catch 'em all'!
If you pre-book a Pujo Parikrama, a VIP small-group guided tour to Kolkata's most iconic puja pandals on BookMyShow.com or Insider.in, you can skip the serpentine queues and mad rush for anything between Rs. 1.5K ($18) to Rs. 2.5K ($30).
Tip #2: Preview and shortlist pandals you like from Instagram. Visit them at odd hours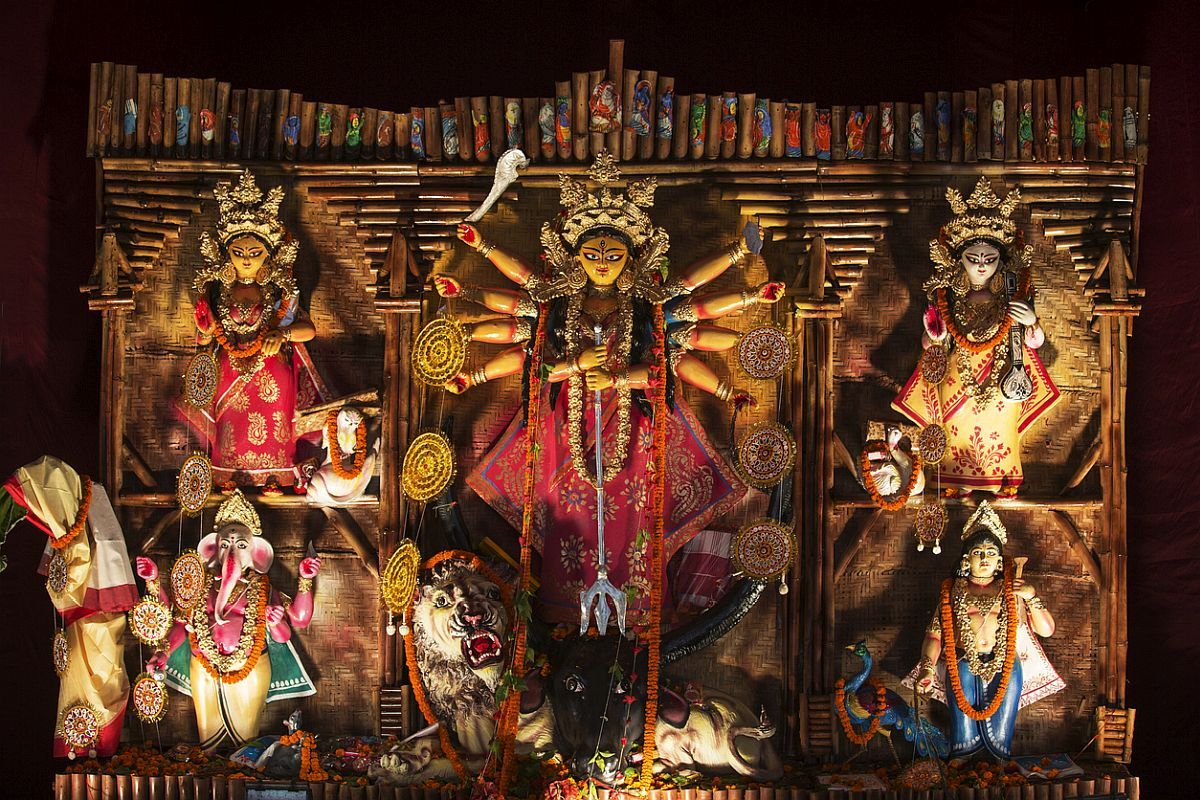 Follow Instagram pages like kolkatasutra, bangalir.itikotha, Things2doinKolkata
and bongochorcha for a 100% virtual preview of the top Durga Pujos in the city that year. Once you REALLY like a theme or concept, navigate to it.
The newspapers and online media are also buzzing with news of the top pandals and their theme for the year. Visit these pandals between 5-9 AM, and 12-3 PM ideally. The evening crowds are the craziest.
Tip #3: Be considerate. Use a solid deodorant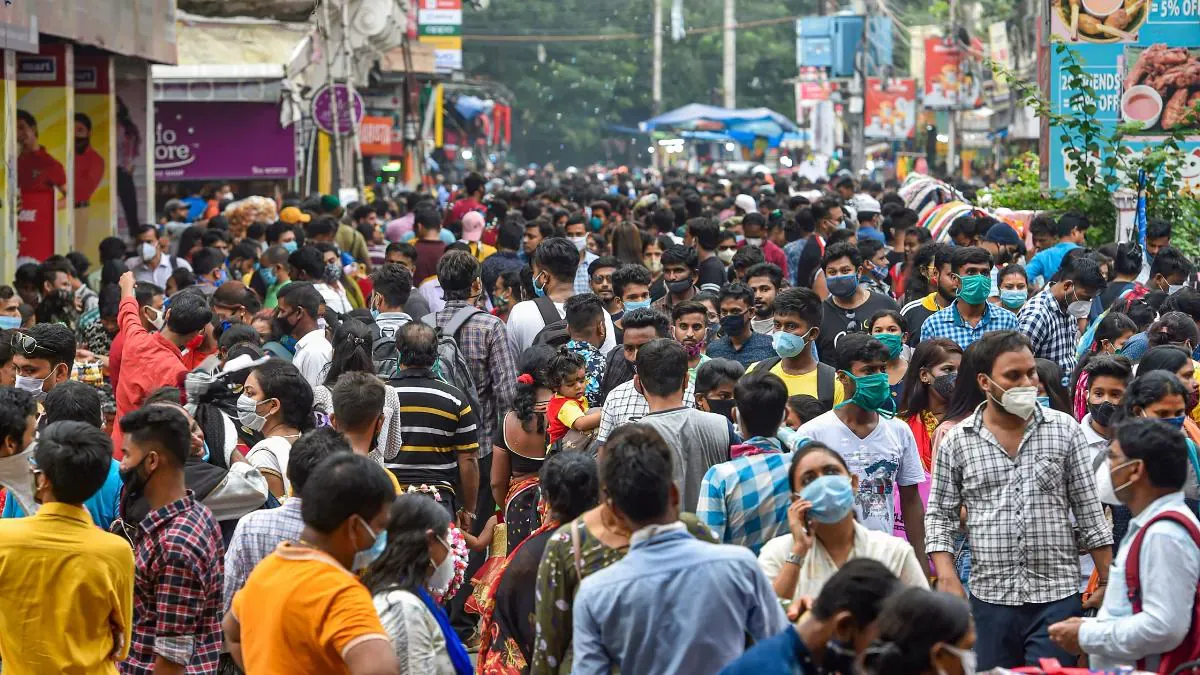 If you're a snowflake, skip this article and pandal hopping altogether.
Pandal hopping is for the Daredevils, the Rebels, the Enthu Cutlets. If you're one of us, join the club. Brave the rains, the sweaty armpits, the stink of the pee-soaked floors of public washrooms and walk for miles every day until your hamstrings curl up in a fetal position.
Tip #4: Embrace comfortable breathable fabrics
While we're sympathetic to your need to look nice, Durga Pujo sightseeing is not a red carpet event. It's war. Wear whatever you'll be ready to don for a near-death midnight experience in a sea of strangers.
Nothing more. Nothing less.
Tip #5: Have early lunch and dinner. Try Durga Pujo buffets
Early lunches and dinners are healthy. They also come with (relatively) low waiting time at popular restaurants.
If its your first-time in the city, you must try Kolkata's iconic sweet shops and legendary food haunts. Alternatively, land up at a Durga Pujo special buffet at any of the top restaurants or hotels in town. ITC Grand Bengal and JW Marriott have the best buffets, but they cost around Rs. 3.5K ($42) per person incl taxes.
You can always hog on rolls, cutlets and other greasy junk later in the night. Is it healthy? No. Is it worth it? Absolutely.
Tip #6: Ditch Uber or Ola (3-5X surge). Haggle like bonkers with local cabs & e-rickshaws in broken Bengali
When the going gets tough, the e-ricks get going. Durga Pujo means 3-5X surge on online taxi hailing apps like Uber & Ola, and 10-20 min waiting period. Often these drivers would ask you to cancel the ride, and demand cash/UPI payments anyway.
So ditch these, download Google Maps and navigate the jam-packed streets in e-ricks and exorbitant yellow taxis.
Tip #7: Don't bring a long shopping list. Call stores before visiting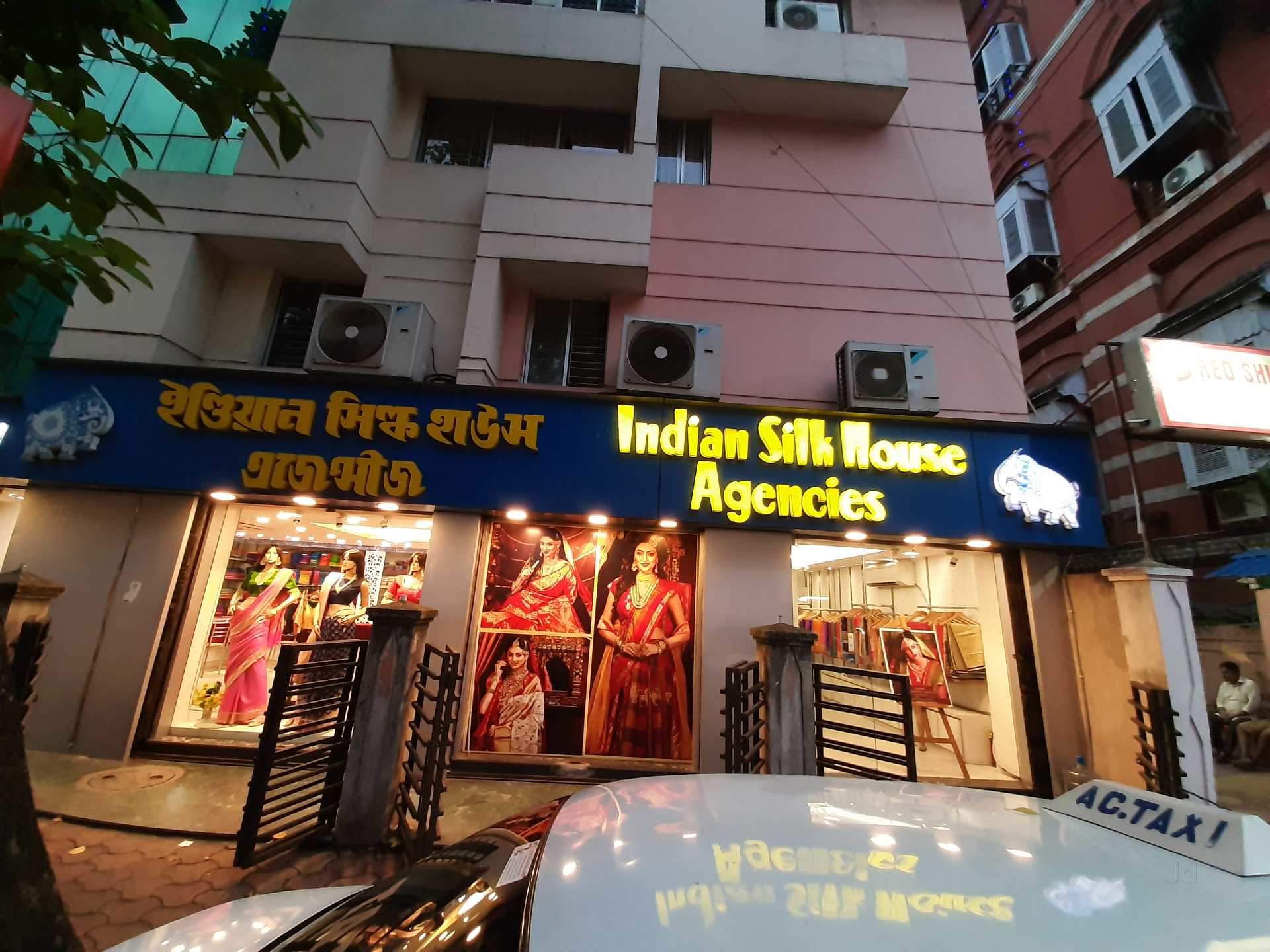 We can't stress this enough. You can't experience Kolkata and Durga Pujo on the same trip unless you're here for over a week.
You see, Kolkata is officially 'shut' during Durga Pujo. A few popular saree & ethnic stores are still open on the days of the pujo, so find out their contact details from Google Maps and make a call to confirm their store timings before you drop by.
Tip #8: Ditch the heels. Grab marathon shoes or your comfy flats.
The best thing about Pandal hopping in Kolkata is it doesn't leave you with anything except great memories. No extra inch to your waistline.
If you're not a gym freak or casual marathoner, this just may be the craziest cardio you'll ever get in your entire life. An 'easy' day of pandal hopping is 15K-20K steps in 4-8 hours. A solid day of pandal hopping is upto 40K steps, i.e. 30+ kms.
Heck, this is THE best cardio you'll ever get. Your local jogger park will NEVER come with such gorgeous sights of art and culture.
Tip #9: Beware of the pickpocket
Crowds are perfect for pickpockets. Keep your friends close, and your phone and wallets closer.
Tip #10: Keep yourself hydrated
It's humid during Durga Pujo in Kolkata. So refuel with soft drinks, lassi or water after every major pandal. There are tonnes of makeshift stalls dotting the streets, so you'll be spoilt for choice.
There are a handful places in the world you can experience millions not just reading, or parroting, but experiencing and believing a myth at an unprecedented scale. These are often the biggest pilgrimages in the world. Durga Puja in Kolkata is one of them.
But unlike most, it's not open all year round. And in that, the city and the myth finds a place of its own.
An ancient myth awakens an ancient city. Before it goes back to sleep again. For another year.
Its poetic.