Explore the second most expensive city in the world without burning a hole in your pocket - the Deal Dada way!
Singapore has a bad rep among backpackers and budget travellers due to its nefarious reputation of being prohibitively expensive and the unwitting ways you can get heavily fined. This leads deal hunters to give Singapore only a few days, or skip it altogether.
You don't have to become 'Singa-poor' to enjoy a few days or longer in this exciting melting pot of a city! Follow these 10 pro travel tips to save a shit load of  money on your trip to Singapore.
Let's hit it! 🇸🇬
Tip #1: Get a CEPAS/EZ-LINK Card 🚊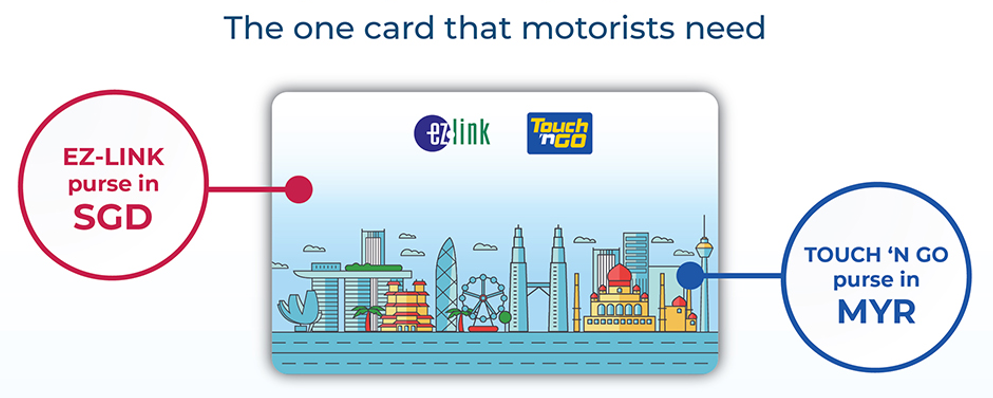 Many travellers make the mistake of not buying Singapore's excellent public transport card the moment they arrive. Instead, they pay for each bus or train ride, even the occasional taxi - which quickly adds up.
Get an EZ-Link Card from any MRT station that can be used on the LRT and MRT trains. It costs S$20 and includes S$15 worth of credit. You can add credits to these cards at 7-Eleven minimarts, or at counters/self-help kiosks at any MRT station. Having an EZ-Link card will also save you a tonne of time waiting in queues in front of ticket machines in MRT stations.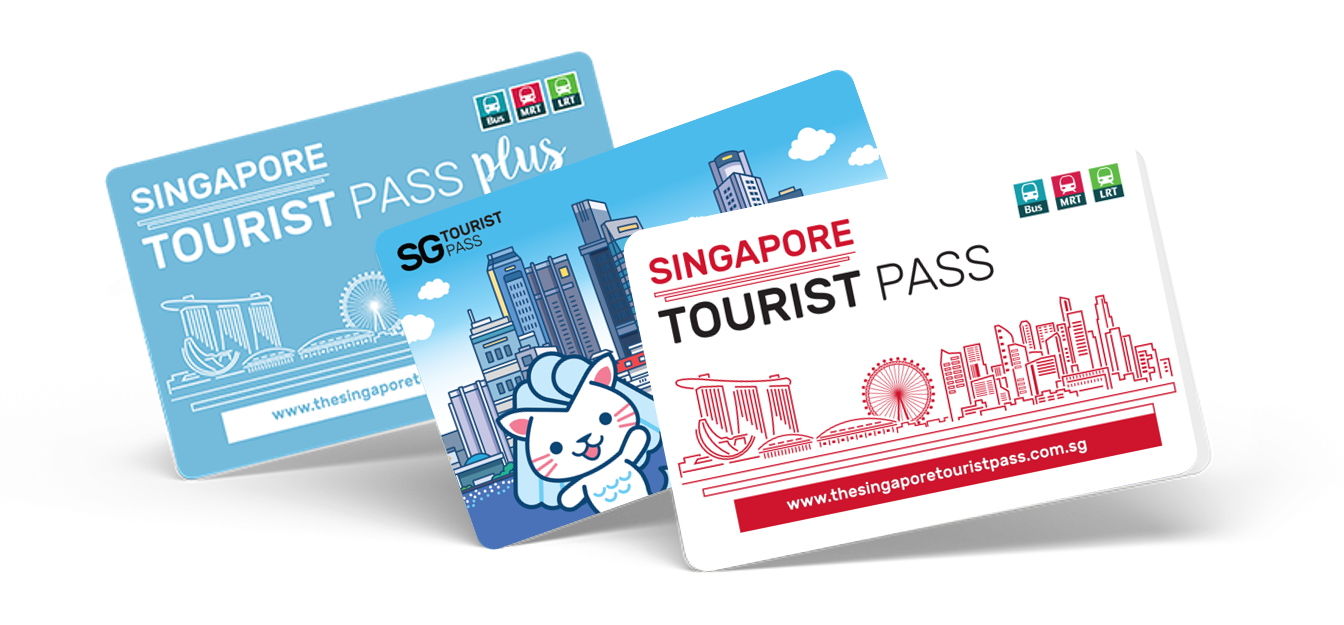 Avoid the Singapore Tourist Pass, which allows for unlimited rides during a one, two, or three-day stay. The Tourist Pass ain't cheap - a one-day pass costs S$10 plus an additional S$10 that is refunded after returning the card. You would need to take four or five rides on the MRT per day just to break even!
Tip #2: Drink the Tap Water. Its Safe! 💧
Unlike other SEA countries, the tap water in Singapore is absolutely safe to drink. This is good news, as a 500ml bottle of water can cost as much as S$2 at your local 7-Eleven minimart or hypermarket!
Tip #3: Eat At Hawker Centres 🍜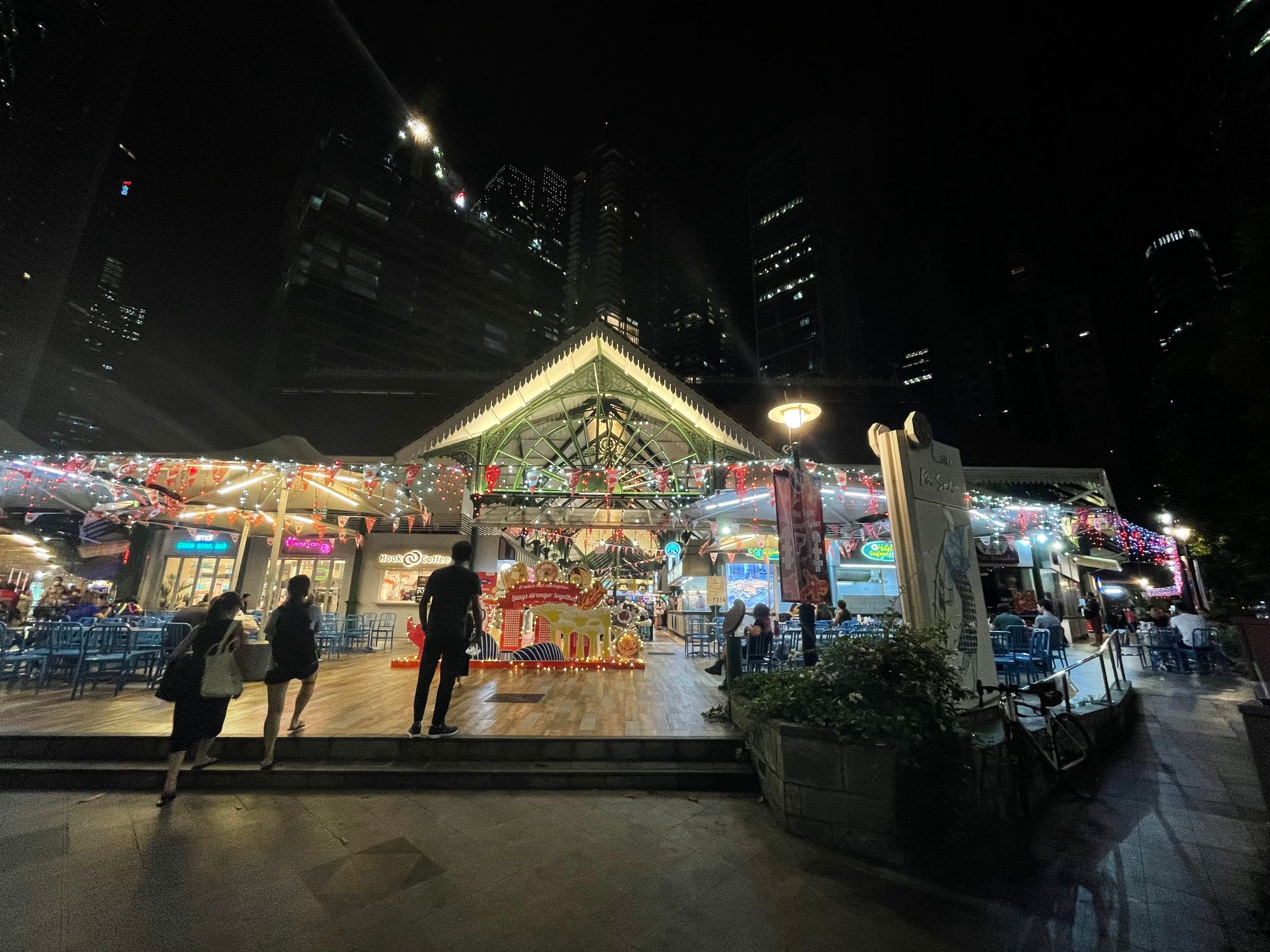 Singapore is blessed with some of the best and most hygienic food courts you can find anywhere in Asia. Ditch your inhibitions about eating street food, and dive right in!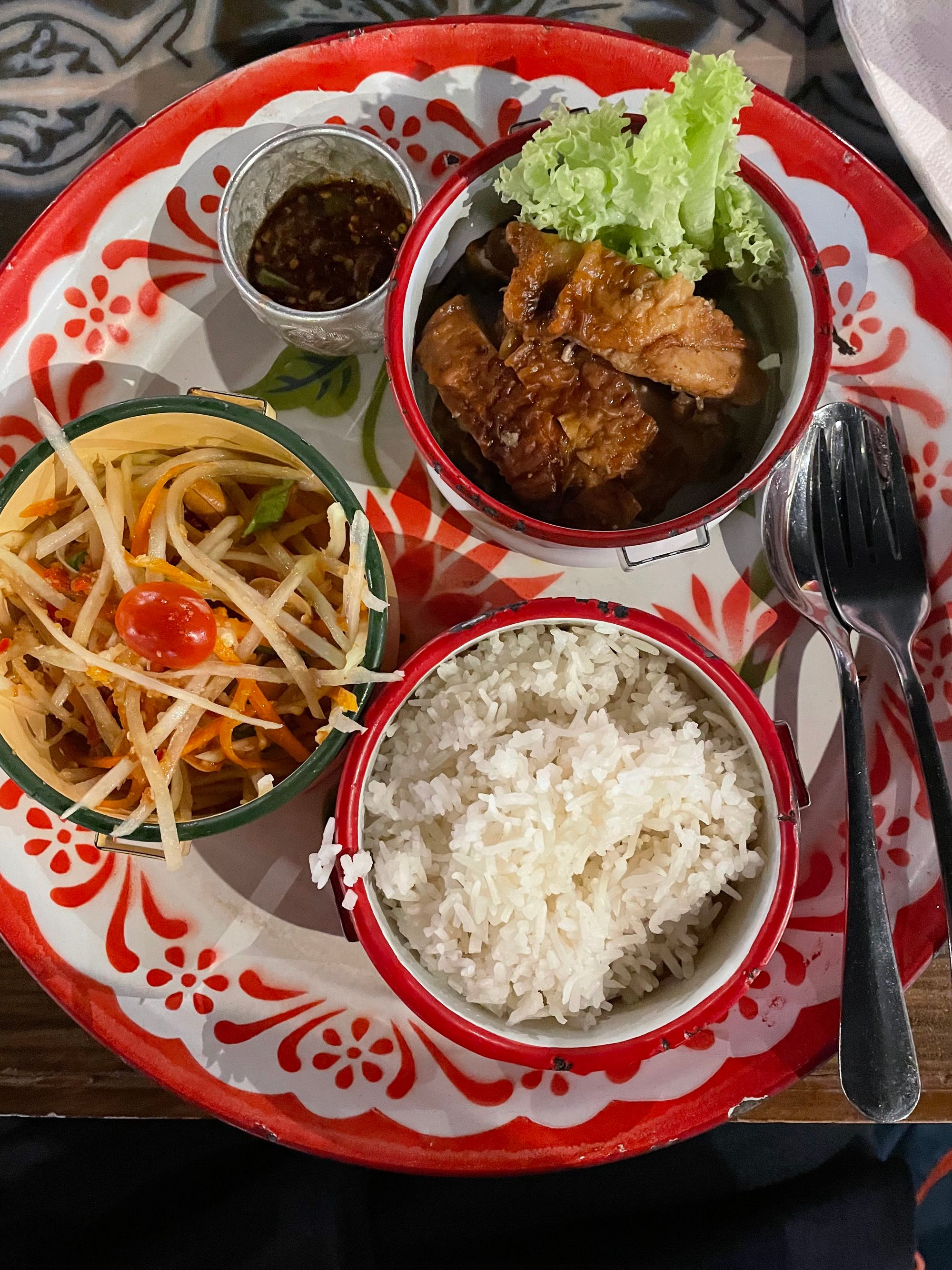 Quality is often even a notch above the street food typically found in other places in the world! You can have a delicious & filling meal for anywhere between S$4–6 at one of these food stalls. If you're in the mood to splurge, you can have a 3 course meal complete with dessert and drinks for S$15–20.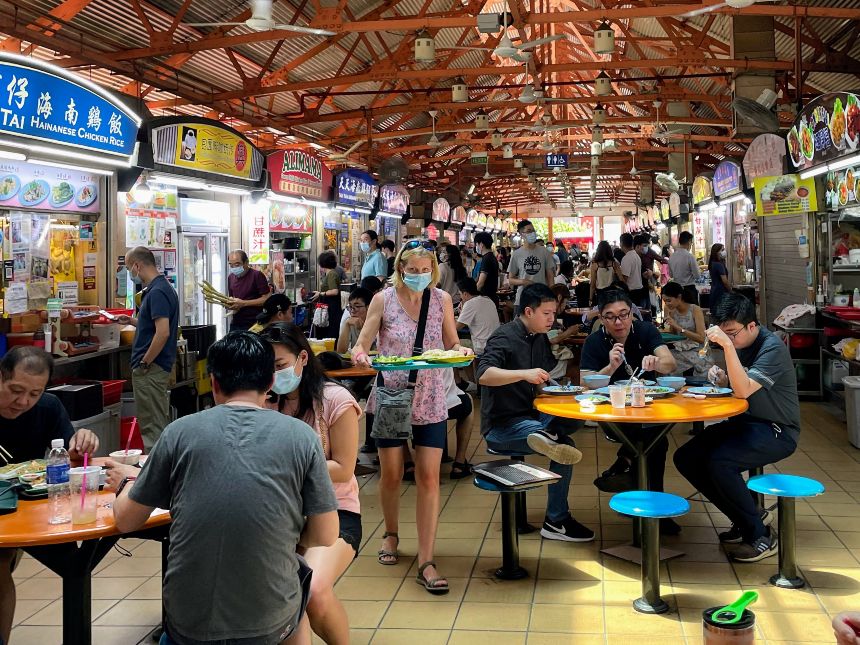 Check out the sprawling Maxwell hawker center in Chinatown, or the cheap-yet-delightful Lau Pa Sat food center near the Telok Ayer St MRT stop.
Tip #4: Pick up Alcohol & Smokes from Airport Duty-free 🍺
Thanks to the 'Sin Tax', either of these two vices will simply wreck your budget in Singapore.
A pack of Marlboro cigarettes costs over S$13, and drinking is terribly expensive even by U.S. or European standards. Entry into nightclubs can be up to S$30 which would include one watery drink. A 'crazy night out' can end up costing more than your entire vacation. You've been warned.
Pick up cheap alcohol and smokes before you exit the airport. Most Singaporeans do the same thing!
Tip #5: Take a walk! 🚶
Unlike some other global cities like Dubai, Singapore is blessed with an excellent park matrix with green spaces that spider through the city, elevated bike trails and skywalks that offer excellent views.

Take advantage of the complex, interconnecting network that links parks and different neighbourhoods to each other - take a walk, breathe in the clear air and hit your next big daily step count milestone while you save!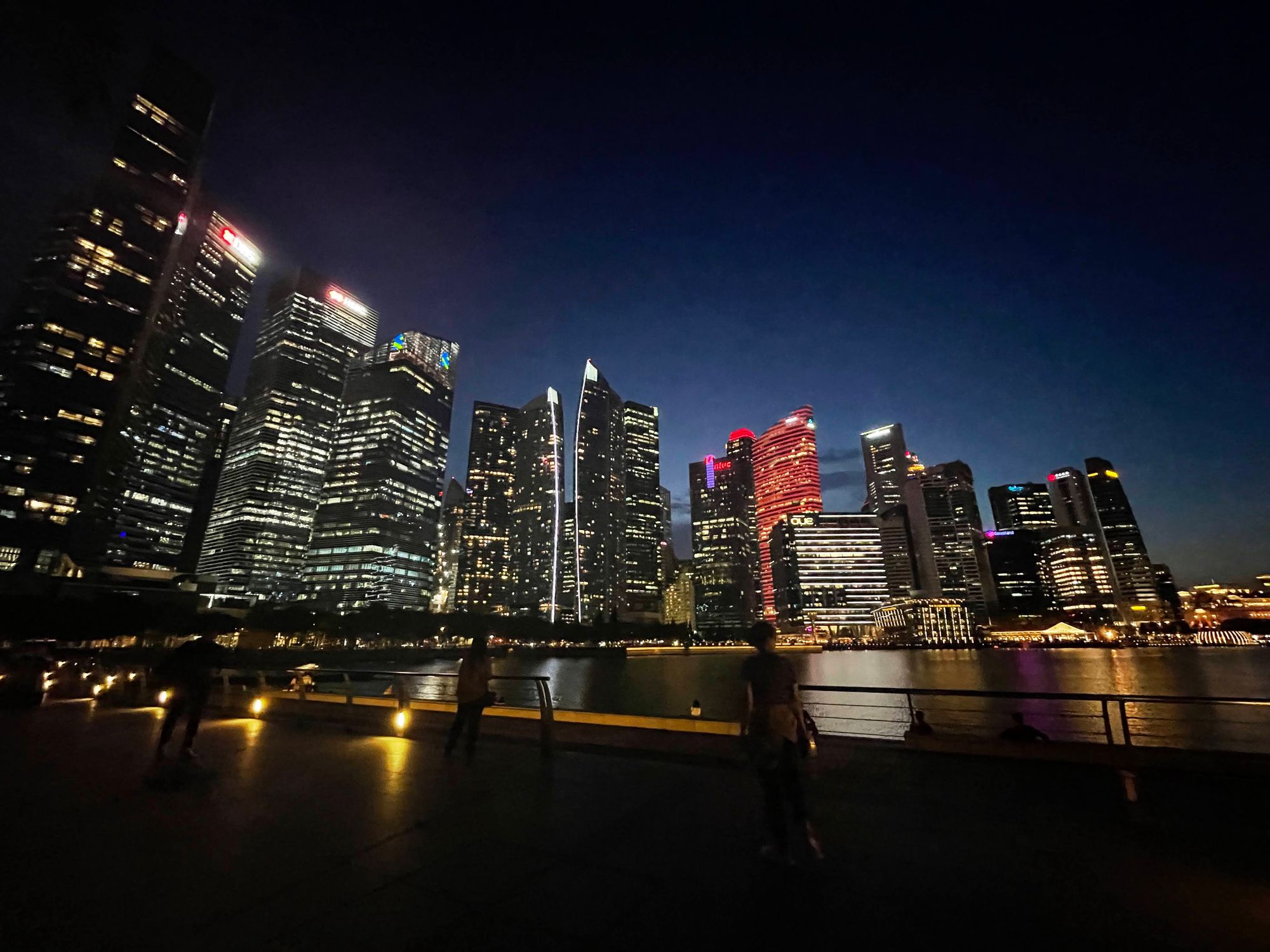 My pro tip, go for a night walk after dinner. The views, oh the views!
Tip #6: Shop in the 'Right Places' 🎁
Singapore has more shopping malls than you can ever imagine. Even their airport is one big mall which happens to have runways!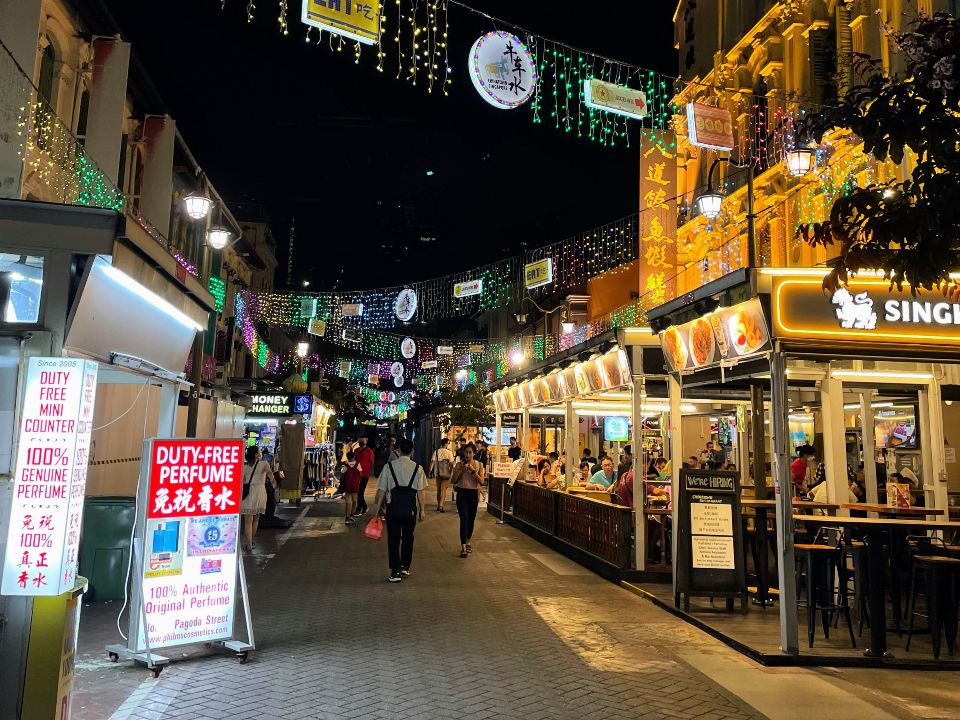 Most of these malls are ridiculously expensive. Instead, do your souvenir and incidental shopping in cheap shops and tourist markets in Chinatown and Little India. Don't forget to negotiate!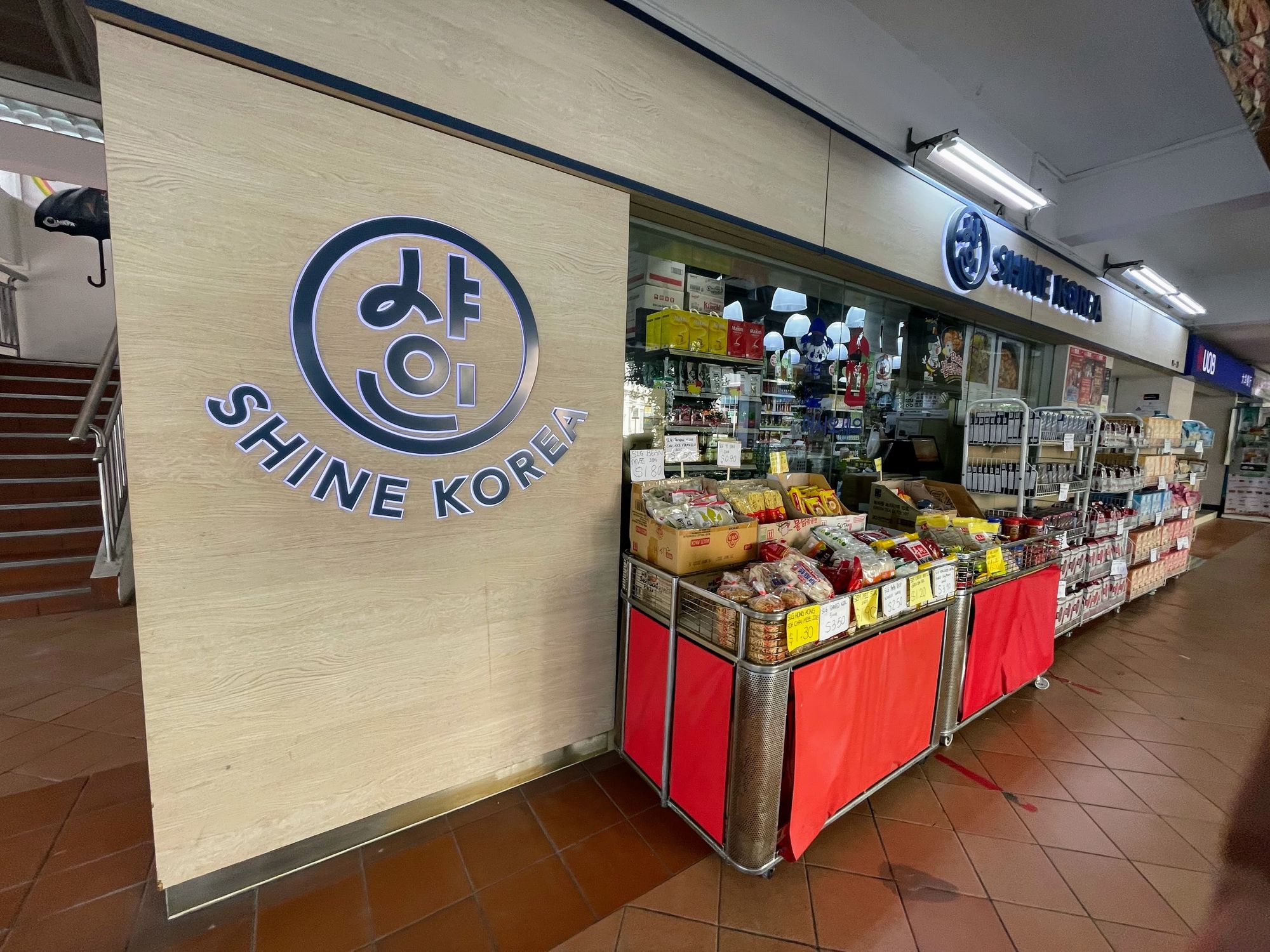 Shop exotic Chinese, Japanese & Korean snacks, drinks, and toiletries from the big supermarkets located under many of the big malls rather than in mini-marts. You'll soon realise the price differences.
Tip #7: Do Sightseeing - the 'Deal Dada Way' 🎽
Most of the noteworthy attractions in Singapore are free or cheap. You can find a comprehensive list HERE. You can explore the local culture in neighbourhoods like Chinatown, Haji Lane, Little India and do so much more!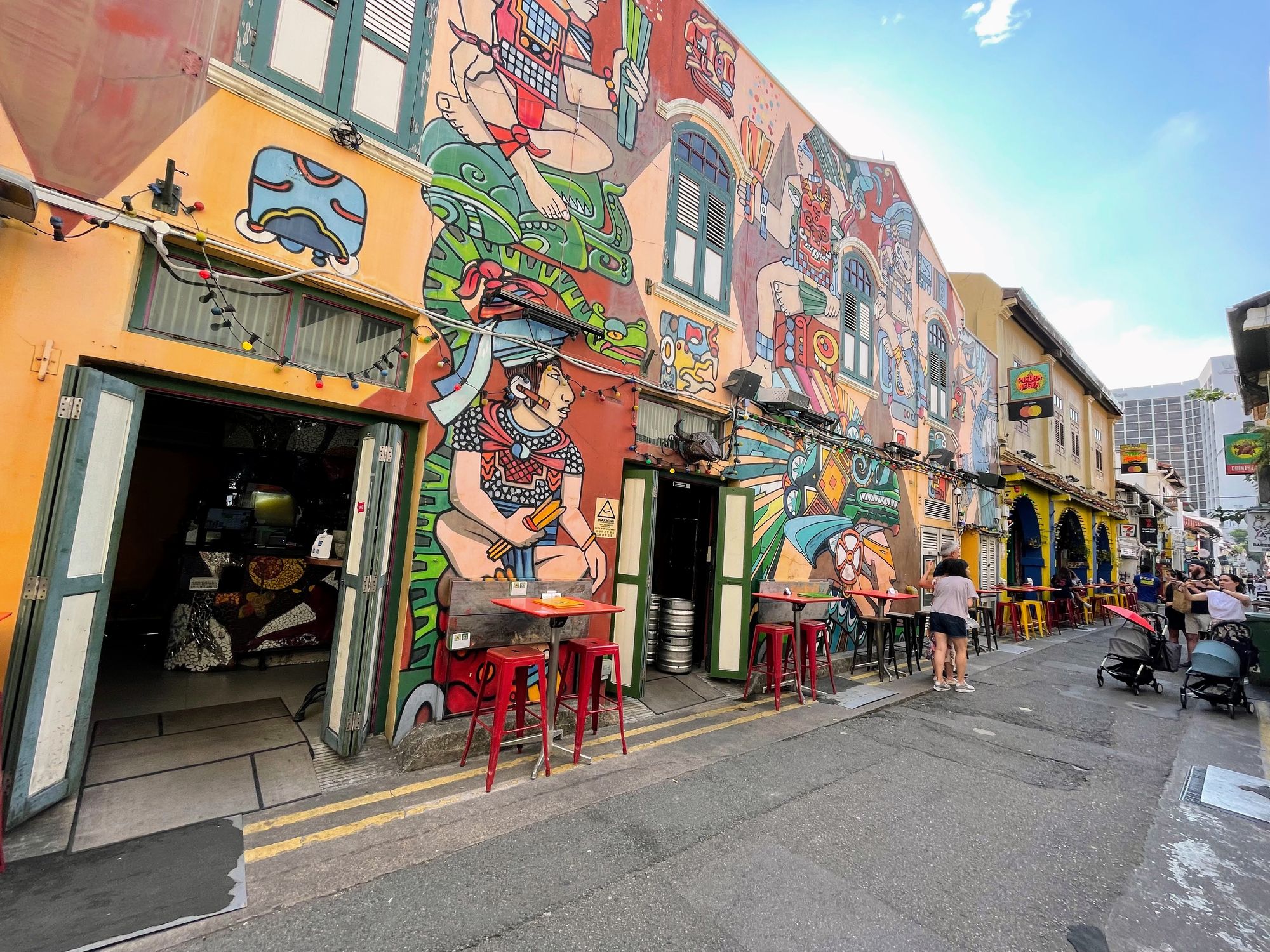 Check out Klook for ticketed sightseeing - it'll save you from queuing at ticketing counters.
Tip #8: Don't Get Busted 💢
Locals joke that Singapore is a 'fine' city— spot the pun. While you will rarely see police officers around the city, rest assured that many people do get fined here for seemingly innocuous activities.
Want to know how expensive fines are? Its S$500 for spitting, and go right up to S$5000 for pulling the emergency brakes on the MRT. So don't try a prank video here.
Tip #9: Book Flights the 'Deal Dada' Way ✈️
Book your flights way in advance on a budget airline. Set a fair alert on Google Flights, SkyScanner or Momondo the day you decide to travel.
Here's a full list of Deal Dada recommended websites for booking international air travel:
+ Kayak: http://bit.ly/1QhCMfv
+ SkyScanner: http://bit.ly/SkyScannerFlights
+ Google Flights: http://bit.ly/1TlFrLF
+ Momondo: http://bit.ly/1PX8QcB
+ HipMunk: http://bit.ly/1XtkLR3
+ Sleeping In Airports: http://www.sleepinginairports.net/
+ Hopper: https://www.hopper.com/
+ Airfare Watchdog: http://bit.ly/AirFareWatchDog
+ Flight Deal: https://twitter.com/TheFlightDeal
+ SecretFlying: http://www.secretflying.com/
+ Air Help: https://www.airhelp.com/en/
+ Wego: https://www.wego.com
Tip #10: Stay in a Pod Hostel
Backpackers on a tight budget in Singapore have to pick between a traditional hostel, or a pod hostel on Agoda, Booking.com or Hostel World. You can always try couchsurfing!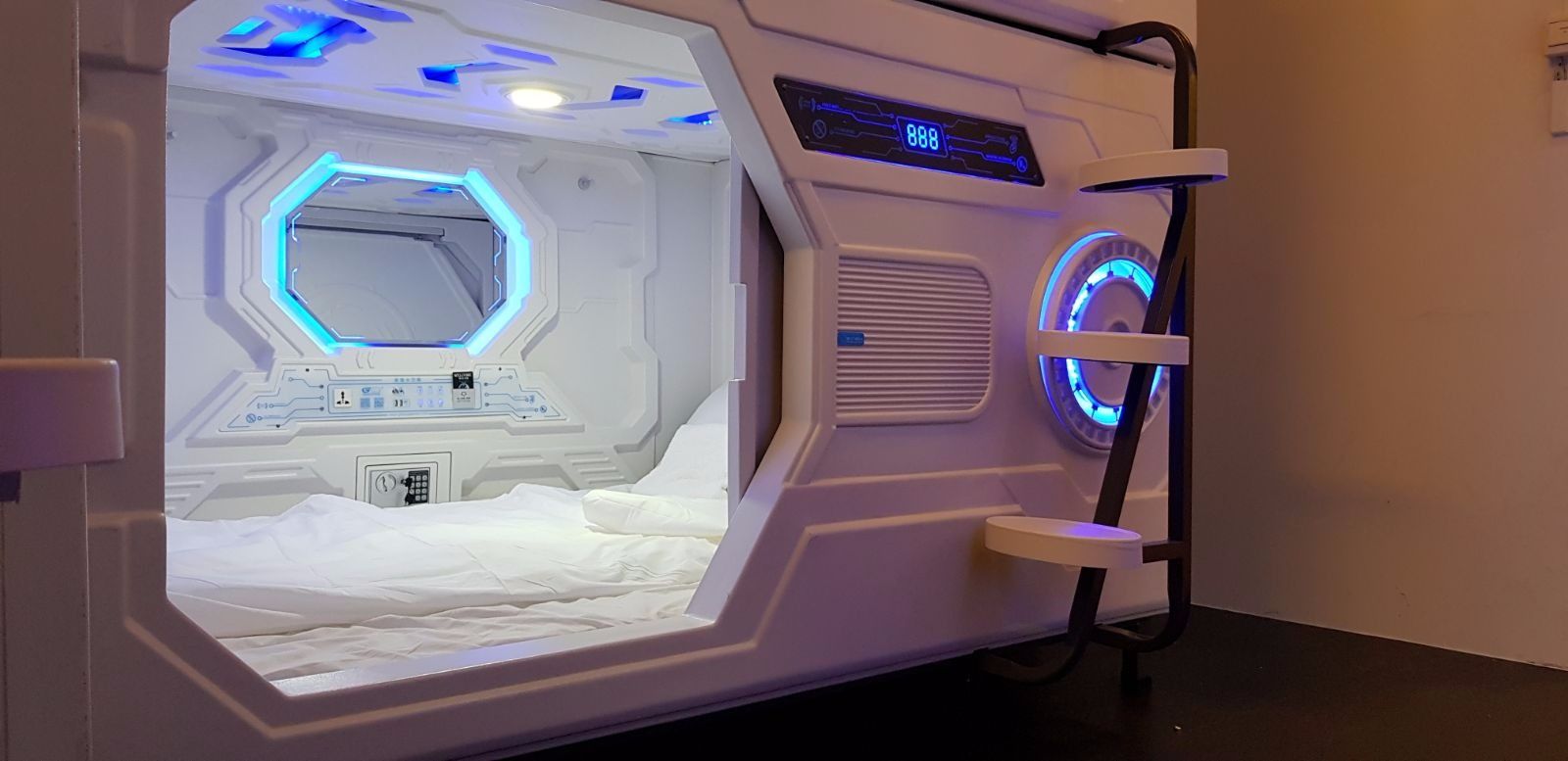 Plush designer 'capsule' hostels have been popping up in Singapore over the last few years, and many of the best – and cheapest – places to stay in Singapore for budget travellers are in located in Little India & Chinatown. Expect to pay between S$20-60 for a comfy and clean dorm bed. Single beds in private rooms start from around S$60 and cheap double rooms start at around S$100.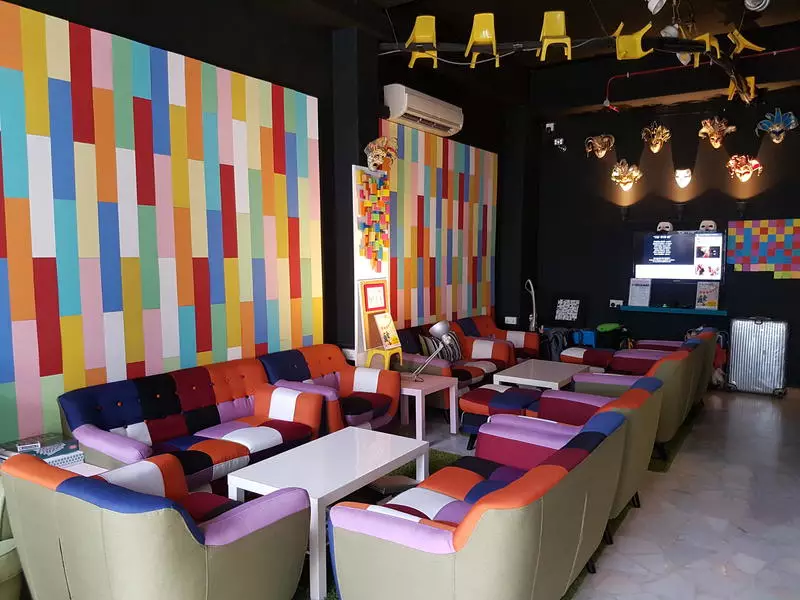 Personally, I stayed at 'The Bohemian', a chic hostel that offers simple social accommodations in the bustling Chinatown. I had a good time, highly recommend it!
What are you waiting for? Pack your bags, and leave for the Lion City today! 🇸🇬